Listen
8 tags
Xlii & friends play Dommune Tues October 11th
Dommune plays host to a whole array of talent tomorrow including our very own Xlii With a live video stream starting at 7.00 pm and running till midnight Japan time Check below for timings in your area. http://www.ustream.tv/channel/dommune Players: ◯ POLstyle (Numbers) « Tokyo ◯ Girl Unit (Nite Slugs) « UK ◯ BROKEN HAZE (Raid System) « Tokyo ◯ XLII (Raid...
4 tags
Full Red Bull Music Academy Line Up released... →
4 tags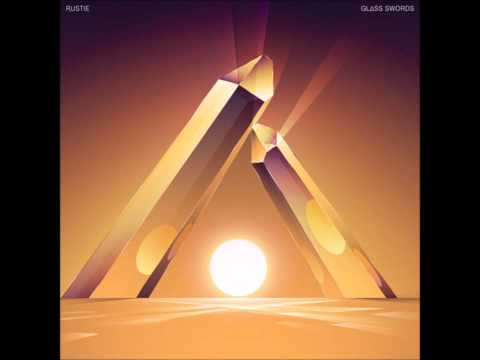 A sneaky mixcut of 'Rock City Rising'...
Listen
King Cannibal Exclusive Mix for the Quietus
 King Cannibal Fans over at The Quietus HQ are hosting an exclusive stream of an absolute stonking new mix from the man himself. The opening track 'Girl' is an exclusive from the forthcoming King Cannibal Album Check it out right here
Amnesty International UK TV - Episode 2 Arrives...
                       Amnesty International Amnesty TV AmnestyFacebook Amnesty Twitter   Amnesty International UK launch Amnesty TV.  TV That Thinks! Episode 2 Now live….   http://www.youtube.com/amnestytv  Amnesty TV is Amnesty International UK's new video magazine show that mixes satirical comedy, campaign stunts, short documentaries, outspoken opinion and real news. Episode 2...
Amnesty International UK announce the launch of...
 Amnesty International  Amnesty TV Amnesty Facebook Amnesty Twitter   Amnesty International UK announce the launch of Amnesty TV TV That Thinks!    To coincide with the 50th anniversary of the movement, Amnesty International UK announces the launch of Amnesty TV – an online factual entertainment platform produced by the people who made News Wipe and the Inbetweeners. Launching on...
Cornelia - Aquarius Dreams Video
Cornelia  Single -  'Aquarius Dreams'                                                      Label: Camp Mozart NEW VIDEO RELEASED!   Myspace Youtube Soundcloud Facebook Camp Mozart Tracklisting: 1. Aquarius Dreams  2. Kid Specific Remix 3. DVA's Hi:Emotions Mix 4. Will Ward Remix Listen on Soundcloud here "Cornelia is full of surprises. One of the most inventive and...
Watch
Lilac HQ held a release party for our favourite Swedish artist Cornelia at The Servant Jazz Quarters in Dalston to celebrate the release of her single Aquarius Dreams. We commissioned our friends over at Baby Sweet Sessions to make this beautiful film to capture the night. Our interview skills and boom handling technique came in real handy. ScratchaDVA , Will Ward from Circle Traps & Daisuke...
Nightwave arrives with The Feel E.P
Introducing Nightwave & 'The Feel' E.P. out on Svetlana Industries SVET005: NIGHTWAVE – THE FEEL EP (Vinyl 27th June 2011, Digital 11th July 2011) Svetlana Industries are proud to announce the next release from the London based artist NIGHTWAVE 'The Feel' E.P. will be released on June 27th Twitter Soundcloud Release – The Feel E.P. Label – Svetlana Industries Tracklisting 1. Feel...
Prefuse 73 Releases Mixtape With Zola Jesus
Prefuse 73 Releases new mixtape with Zola Jesusand confirms Collaboration with The Flaming Lips. On the eve of the release of his new album The Only She Chapters on April 25th, Prefuse 73 (aka Guillermo Scott Herren) has released a mixtape, created with Zola Jesus, one of the female vocalists that guests on the record.  The 'Prefuse 73 + Zola Jesus Mix Pt 1.The Misanthrope Meditation', a...
Prefuse 73 The Only She Chapters set for April...
Guillermo Scott Herren (Prefuse 73) will release his textured, compositional new album, The Only She Chapters, on April 25th through Warp Records. Following 10+ years and 7 albums at the forefront of hiphop and avant rock, most recently mixing, co-producing and touring with Daniel Lopatin (Oneothtrix Point Never, Games) and collaborating with the likes of TV On The Radio, Ghostface...